Tonsen brand 200L micro beer equipment
(Electric heating way, 2-vessel in brewhouse)
Electric supply: 3 Phase 380V 50Hz or customized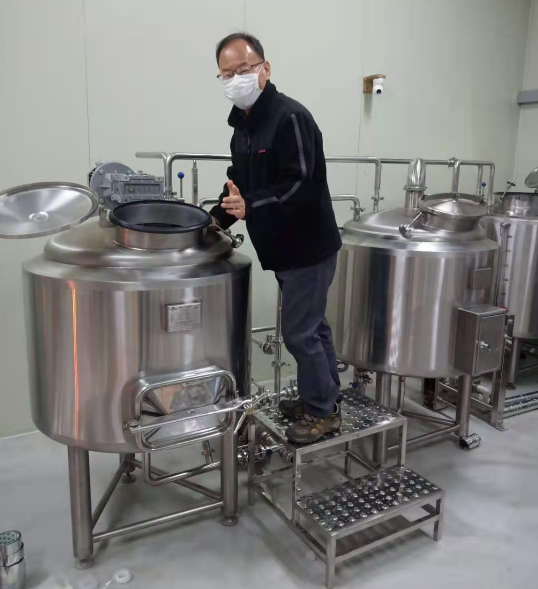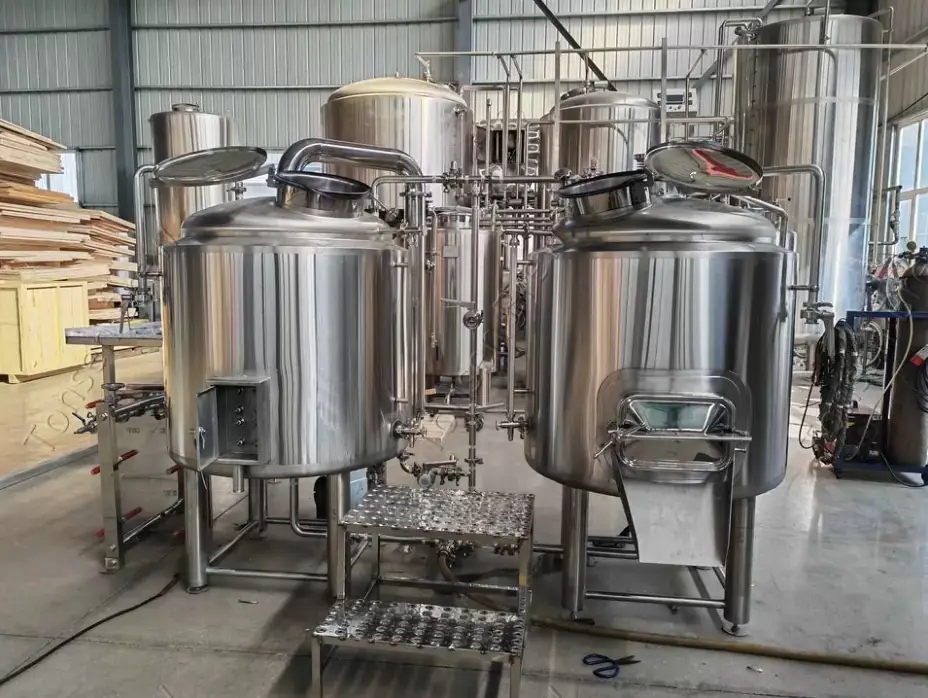 Specification List

1, Mining system
A wort mill, with the capacity 80kg/h. Carbone steel or stainless steel are customized.
2, Brewhouse system
Mash tun and Lauter tun are 200L in capacity, adding a wort pump and plate heat exchanger. The work platform is designed.
3, Fermenting system
We provide you 6x400L fermentiation tanks, and 2 pieces of sanitation hoses in 8m length each piece. The yeast adding tank is 4L which is the 1/100 of the capacity of fermentiation tank.
4, Cooling system
The chiller will be 4HP, and the glycol water tank is 500L connecting with fermenters by a 3t/h pump.

5, CIP system
This is a sterilizer system. We provide a sterilizer and alkali liquor tank on a trolley. It's movable trolley.

6, Control system
Siemens touch PLC control system is easy to operation.
Accessory
All spare parts including valves, pipes and hoses are top quality, the using time will last for a long time.