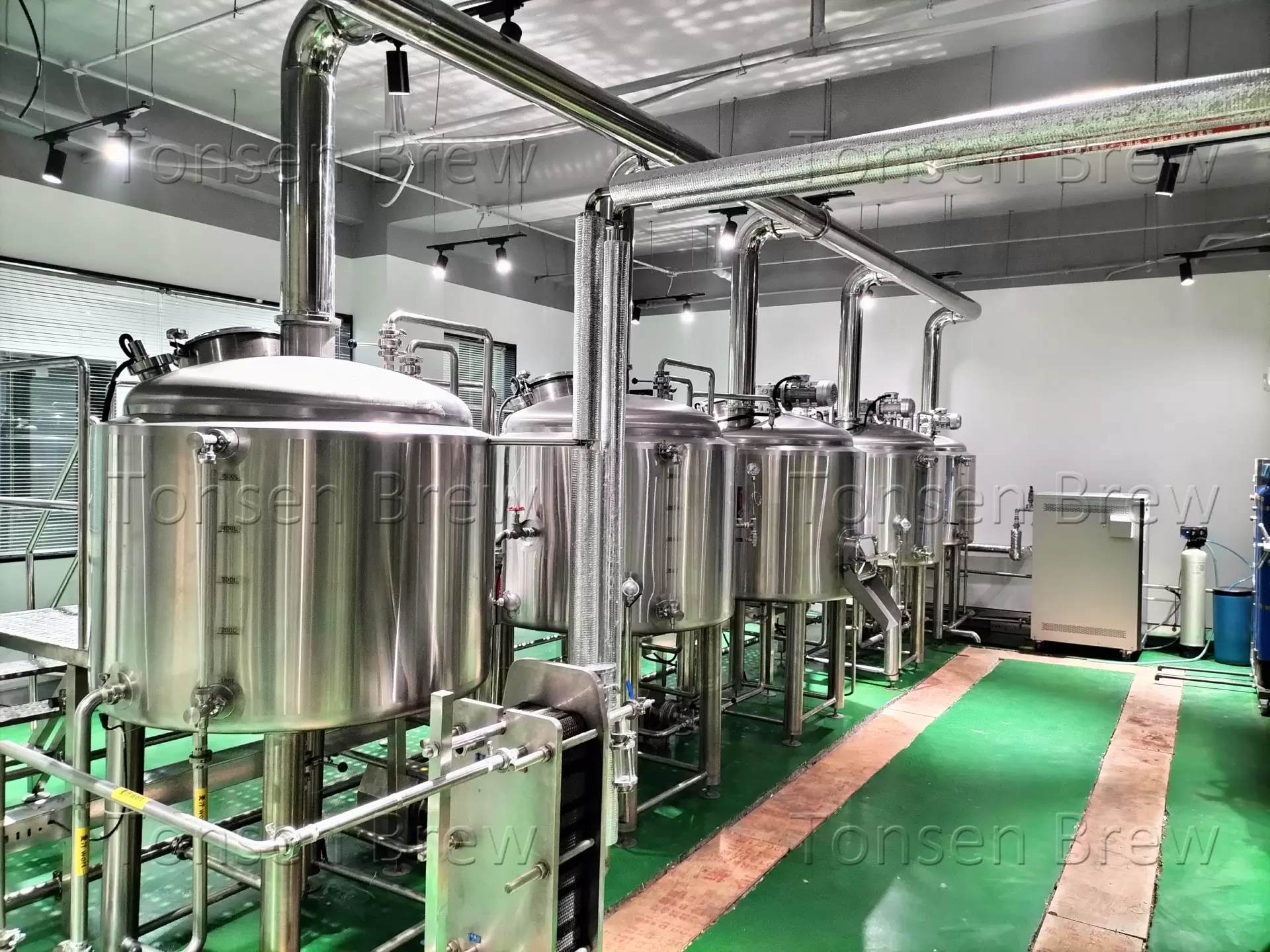 Regarding the mash system (brewhouse), five vessels (mash tank+rice tank+lauter tank+kettle+whirlpool tank). The complete mash system inlcudes: Brewhouse, heat exchanger, steam boiler/electric heating elements, pumps, motors, operation platform, pipes and accessory and so on. There are SUS304, SUS316/316 and red copper for your choose.
we have two vessels (mash/lauter tank+kettle/whirlpool tank) and three vessels (mash tank+lauter tank+kettle/whirlpool tank), fore vessels (mash tank+lauter tank+kettle+whirlpool tank) for your choose.
Output range: from 100L to 5000L per brew.
Design: individual dedicated tank process (mash mixer, lauter, boil kettle, whirlpool, hot/cold water tanks) integrated process piping including platform for combining the necessary vessels integrated pump system milled false bottoms separated CRP for individual tanks and to prevent cross product interference
Sanitary design: polished internal tank surface and welds easy and fast cleaning.
User friendly: master brew interface control system, semi-automatic (pump on/off, temperature control, flow regulation) all systems can be engineered with client input for defined process
Micro brewery equipment is the best seller system, the turnkey system includes Milling system, mash system, heating system, fermenting system, cooling system and controlling system and so on, also we can provide you with filtering system and bottles/kegs filling line according to your requirements.
Email: info@tonsenbrew.com